We got our Christmas tree this weekend. We went to Home Depot, where we have gotten them in the past and they had nothing this year. So we stopped at a local plaza, here in town, and checked out the trees there. It was just a couple of guys, originally from Quebec, and they had some awesome trees there. The prices ranged from $20-$65. We were just going to get a cheaper one, but they were tiny, so off we headed to the $30 trees. They were a bit bigger and not so bad, but then the guy told us about the $35 trees. They were SO much nicer. They were 7-8 feet tall and looked nice and full. We chose one that we all agreed on.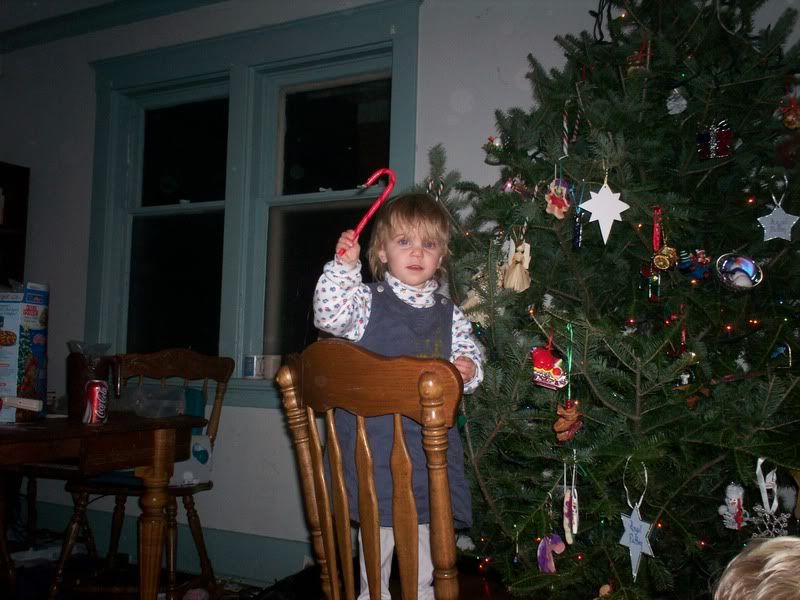 We got the tree home and it was HUGE!! We had to cut a bunch off the top and we had a bit chopped off the bottom at the tree lot. The kids wanted to decorate right away, but Pete was heading out for a night out with the guys. We were able to get the lights up, only to realize, that this tree is so much bigger then we have ever had, and we didn't have nearly enough lights to do it justice!!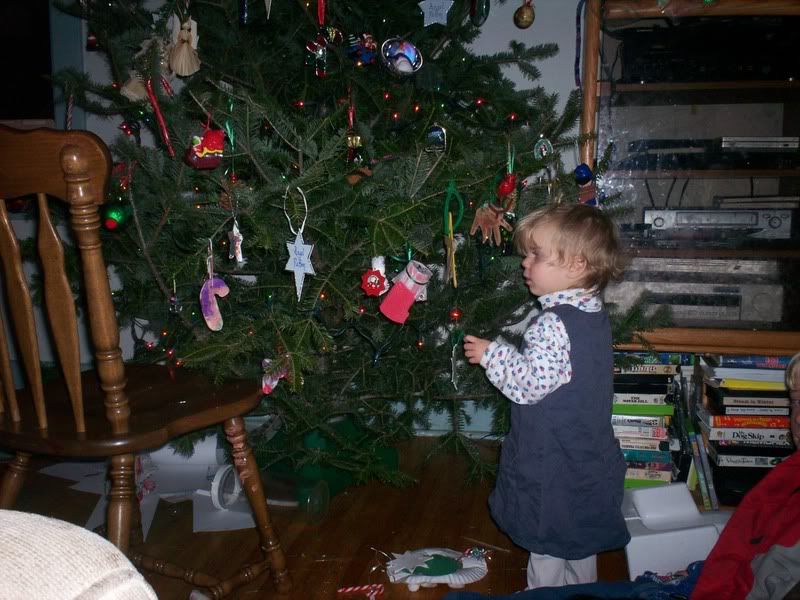 So, it was off to the store on Sunday to buy more lights. We got them put up and the kids started to decorate the tree. It was so much fun to watch them. They loved going through the ornaments we have and remembering where and when they were all from. Pooky was even more fun to watch, she was getting right into it. Up on the chairs and trying to eat all the candy canes while hanging them!!
The tree, on Sunday looked a whole lot bigger then when we bought it. We didn't think it would have to fall at all, since it was not frozen, but oh my...it is HUGE!! It is nice to have a big tree, but a whole new experience. We tied it to the wall in 2 places, cause I just don't trust the kids, the dog and the stand...oh yeah, the dog, he must have thought we were outside, with a real tree, and he peed on the tree skirt the very first night...oh the joys, right?
I will have to take a picture of the tree tonight with the lights on. It looks so nice in the evening all lit up.
And now, for the SURPRISE!!
Pete and Mr. Hockey went out to get their haircuts last night. They brought Pooky with them, since she was really missing her daddy! When they got home, I noticed hubby's and Mr. Hockey's short haircuts and commented on how nice they looked. I didn't even think to take note of Pooky's hair, because I wasn't expecting it to be different...Then I noticed...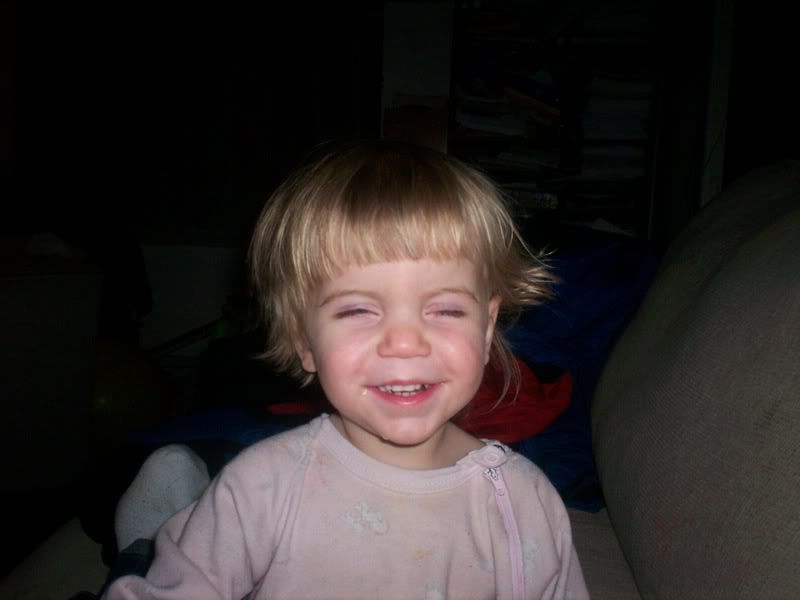 She no longer looks like my baby!! I think she looks cute and grown up. Pete thought that I had it trimmed before and thought it would be fine to have her bangs trimmed...He kept apologizing for not letting me know first...I have been at all my kids first haircuts...oh well...she really is daddy's girl, isn't she? But she is still such a doll!!