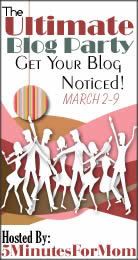 Alright, I know it is Wordless Wednesday, but let me quickly tell you about myself. I am Ruth, mom of 4, soon to be 5, married to Pete for almost 12 years. My kids are my son, Mr. Hockey - 11 years old, My daughters, Princess - almost 9 years old, Cutie Pie - 5 years old and Pooky - almost 2 years old. We have a crazy dog who recently realized that he can chase his own tail.
I am homeschooling the kids this year and we are putting Princess in private school next year and continuing to homeschool the others. She is very excited since she has been bugging to go to school for 3 years now!!
Anyhow, welcome to my blog, feel free to browse the excitement that I call my life.