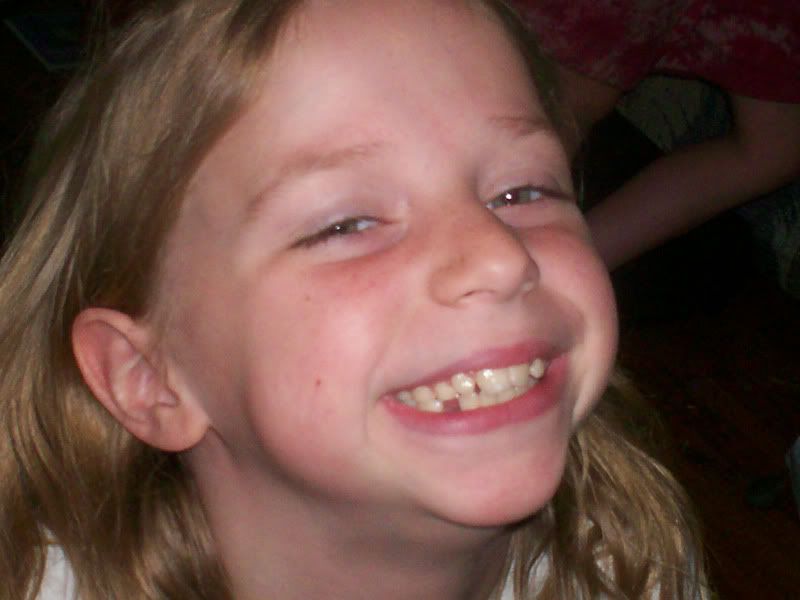 Not really a wordless Wednesday...morning conversation...
Princess - Mom, the tooth fairy didn't come last night, you forgot to leave me money!!
Me - Sorry Princess, here's a looney...
Princess - Do you want my tooth?
Me - No, just throw it out...
Then later, when Mr. Hockey woke up and Princess told him...he said, I didn't get anything from the tooth fairy...so I handed him his looney too...
This is what the tooth fairy has resorted to in my house