(Thanks A, you know who you are, for the title idea:-)
So, we still haven't gotten that velcro fastener to keep the toilet lid down. We have been on a pretty strict budget and right now that is not in it...Maybe I can make something to do the job in the meantime...
Because...WE HAVE GOT TO DO SOMETHING ABOUT THIS PROBLEM!!!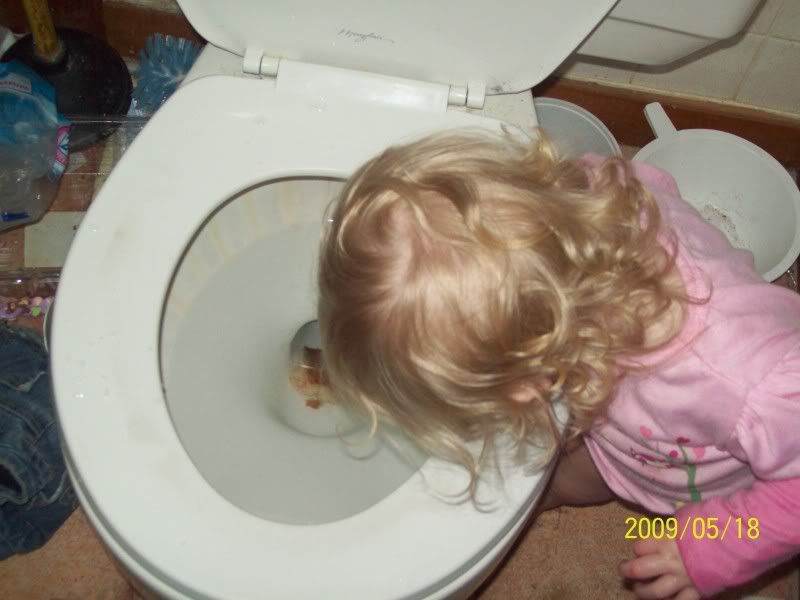 After the toothpaste, it was the cookie...which she tried to retrieve, and I flushed as soon as the picture was taken...




Then it was the hairbrush and cuppy lid...she is just soooo proud of herself...
Now, to come up with some kind of homemade toilet lid stopper...maybe a BRICK!!! (but that wouldn't stop her either, I am sure of it!!)