#CBias chose me to be one of the lucky ones to prepare a donation for a charity of my choice...and of course, I chose the Ronald McDonald House in Hamilton. They are an organization that has put so much into my family and I love that we had an opportunity to give back!!
We shopped at Wal-Mart for some Mars halloween chocolates and some other items we needed to buy, and treats for us to hand out/send to school with the kids...
We planned to include the whole family in purchasing the items, I think it is important for kids to take part in community activities like this. We try to do something every few months for others, whether it is helping a family in need or planning to make lunches with the Sunday school kids to donate to Habitat for Humanity. I love when kids think of others first, instead of everything always being about them.
The kids had so much fun picking out the treats for the basket and drooling over the other stuff that they wanted...we heard lots of "Mom, can I have this, Mom, can we buy that!!" Shopping with kids is always a treat;-) The plan of action was to buy Mars candies and treats, and to buy some
Mini Snicker Candies
, which we only found in the variety pack.
We got home and put the basket together to deliver today.
It was so great to see my kids getting excited about this opportunity we had. I love to see them thinking of others, and it allowed us to have that conversation again, about how people have helped us out so many times in the past, and how we are so blessed to be surrounded by people who still continue to help out when needed.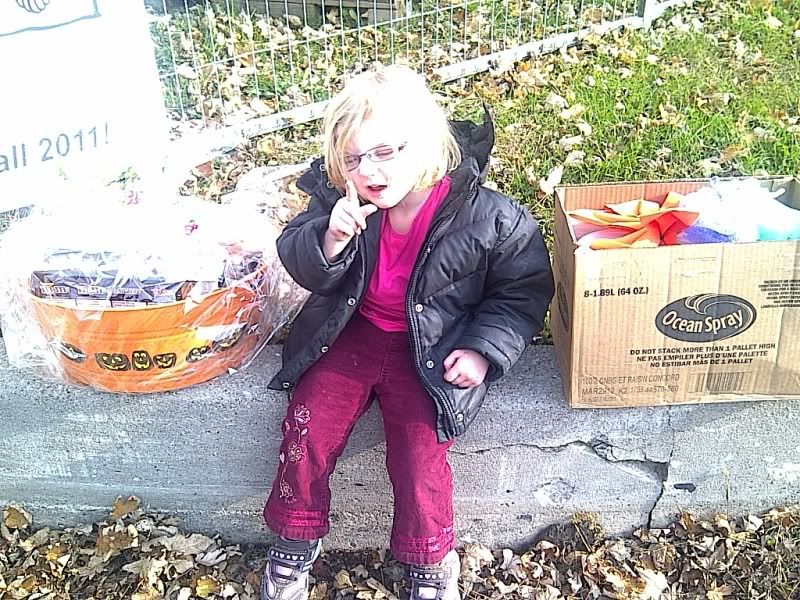 When we got to the Ronald McDonald House, we found out that they are currently under construction, so we headed over to the temporary office to drop the donations off.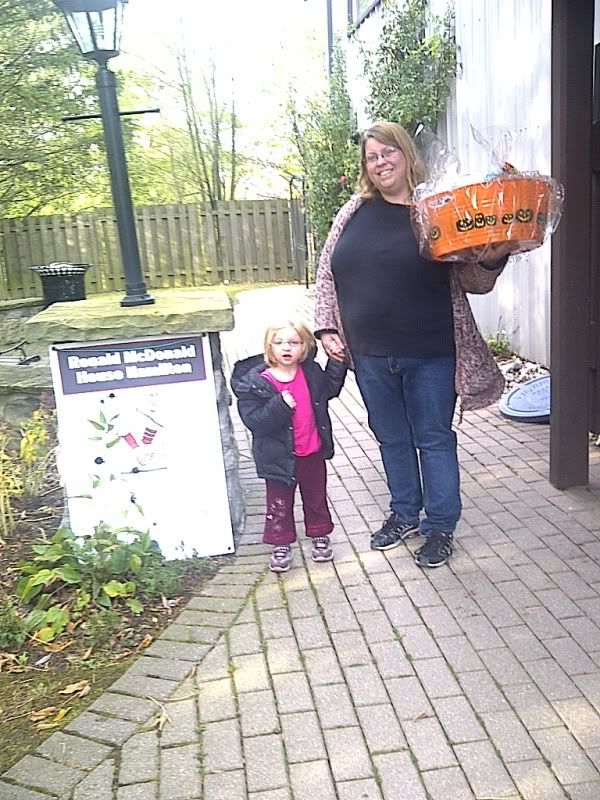 We went into the office and the ladies there were so excited to see us. We told them that we had stayed there 4 years ago and we were thankful for them and the organization. We introduced Faith and said she was the one who was in the hospital, that we were visiting...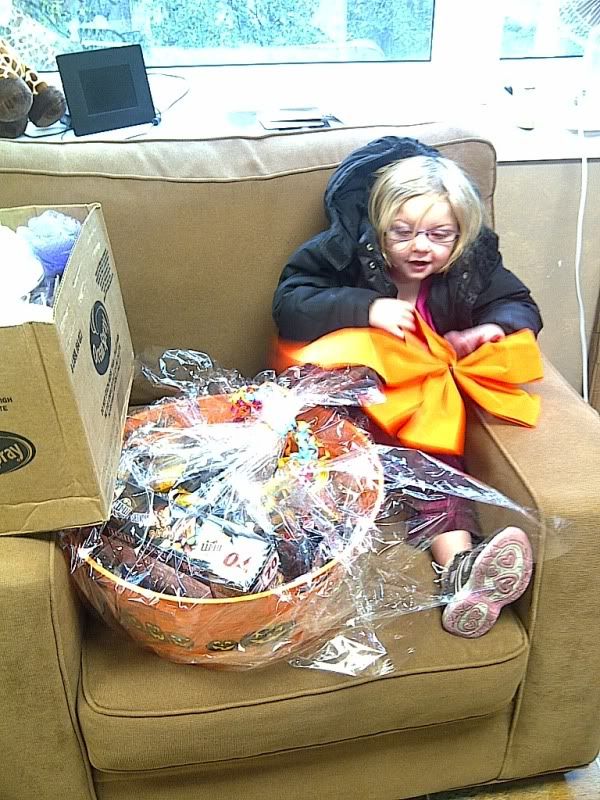 And of course, we took a photo op with Faith and the donations...She was very friendly and felt right at home there:-) The ladies in the office were so thankful and said that they would be delivering it to the hospitals Family Room for the families to share.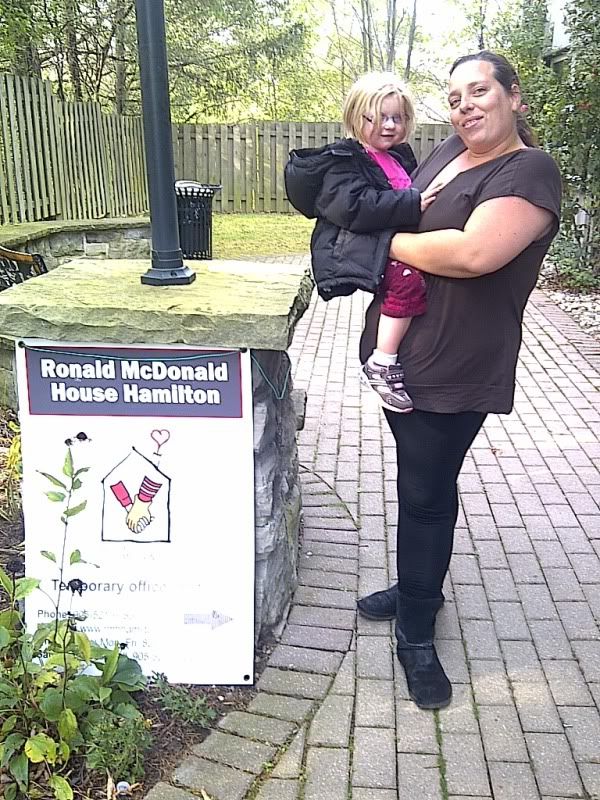 And this is my BFF, she was more then happy to spend her birthday with us while we did this drop...I am so thankful for her in my life!! Happy Birthday Cheryl!!
If you would like to see some more pictures...I have attempted to create a
Google Plus album
(and if you are on Google Plus, feel free to add me as a friend!!) You can check out my album on my page.
How do you celebrate halloween and community? #DontBeTheDarkHouse
"This shop has been compensated as part of a social shopper insights study for
Collective Bias
. #CBias #DontBeTheDarkHouse all opinions are my own"