Good Morning Bloggers!!!
Ok, I just lost my last post...what is up with Blogger lately?
We had a great time while camping. I love fall camping...and we are trying to talk hubby into winter camping...starting in our backyard first and working up to going away. I would love to do that!!
We had great weather, until Sunday, but it was so nice, we hardly had to bundle up at all. The nights weren't too cold and the kids all slept really well (so did I)!!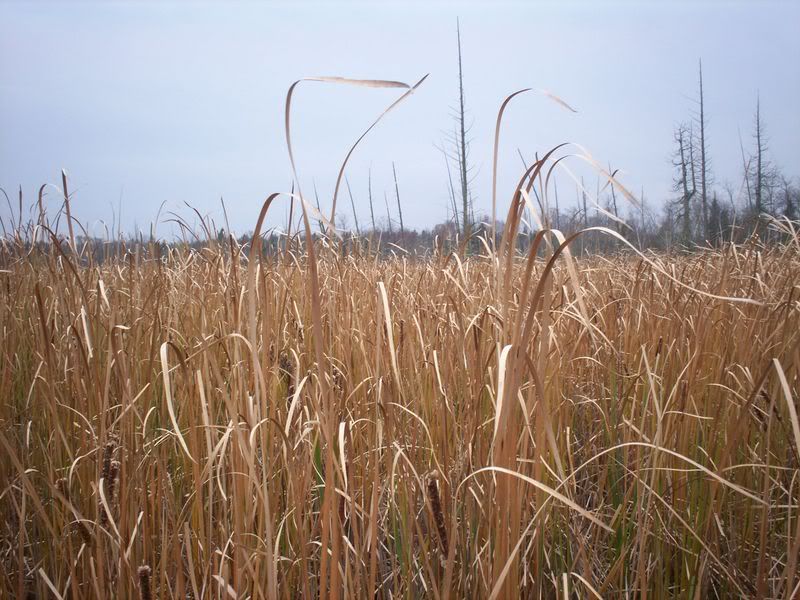 We went on a great hike (it must have been good, cause my legs hurt so much after!!). Along a boardwalk and through the bull rushes. Everytime we go on that walk the kids all talk about baby Moses. It is cute.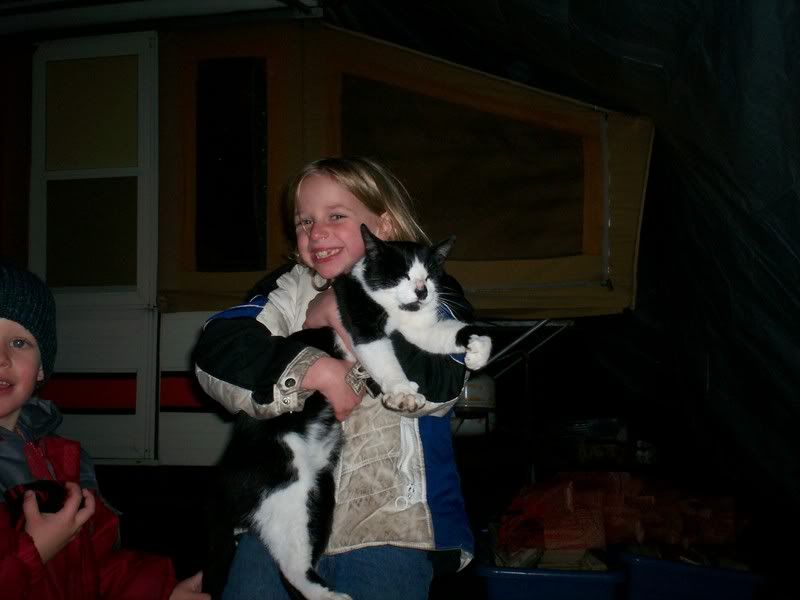 The kids all fell in love with this barn cat. We named him Boots, because all 4 paws were white. He was very friendly, but almost too friendly. He thought that he was invited to eat at the table with us for meals!!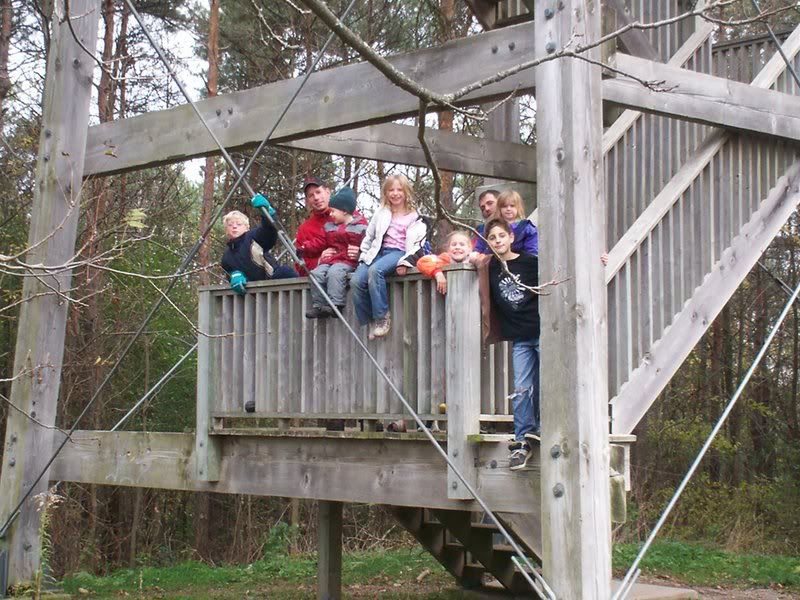 This lookout tower overlooked a farm. When you come here in the summer you wake up to the moo'ing of cows!! The kids all counted the steps and most of them counted 63 altogether. This was just up from our campsite.
This is the "Cutie Pie" that we woke up to in the morning...it only lasted a while!! Doesn't she look sweet?
Hmmm...I guess this is the maximum amount of pics you can post in one blog. Going to publish and post the pic of Pooky in the next one!