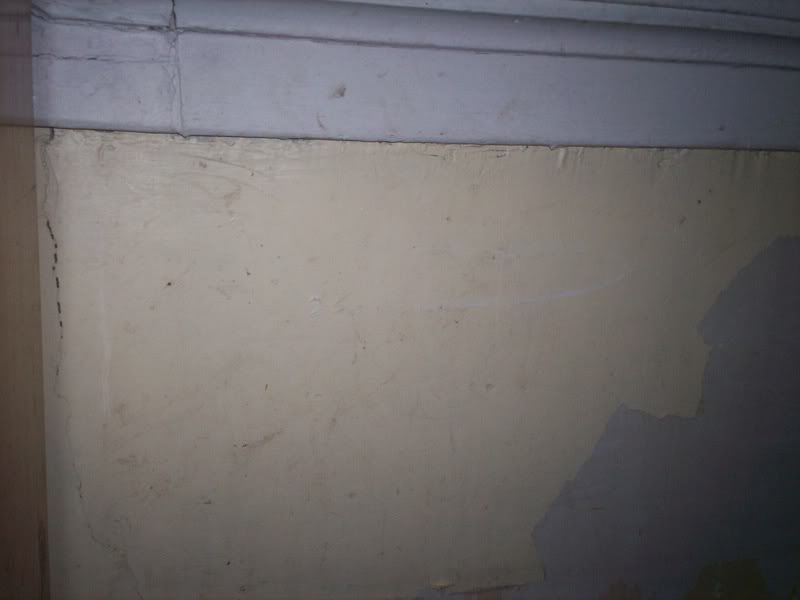 Just a small piece of what the walls used to look like.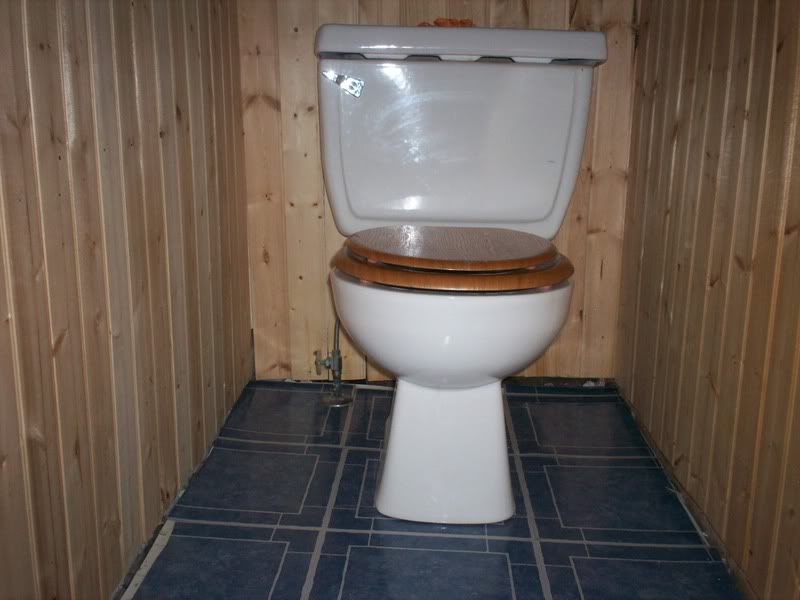 My bathroom walls now and the new floor tiles
that we put in last night...and the new toilet seat.
There is a little part of the old floor that you can see if you look close, it will be covered, of course, with baseboards.