We are a family of 6. I am a self admitted pack rat. Yup, I keep all those things that you never know, you just may need them...you know?
Well, my mom and sometimes my sister and even my dad one day, have been over here helping me clean out the clutter. We started upstairs with the girls bedrooms and my sons room downstairs and organizing the laundry. We have been doing laundry non-stop for 1 week and a half now, and it is still not caught up. In the process I have given away 5 bags of clothes and am working on another one.
The next area we worked on was the living room, dining room, kitchen and front hallway. They weren't so hard to do...though the kitchen took us 2 days to do. I have a porch full of "stuff" for our garage sale next weekend. Who knows if we will make any money, but it is out of my house and that is all that matters...then it is going to the church garage sale to see if anything sells to bring in some money for the youth and kids there, then I believe it is all going into a truck and being taken away!!
Today we worked on the back hallway and pantry. That was nuts. I have way, way too much junk to deal with, but my mom came in and plowed through it all. All that is left to do back there are the cupboards and most of it is just junk or tools...so that shouldn't be too bad.
Part of the back hall and pantry was shoes and boots...an overwhelming amount...see picture below...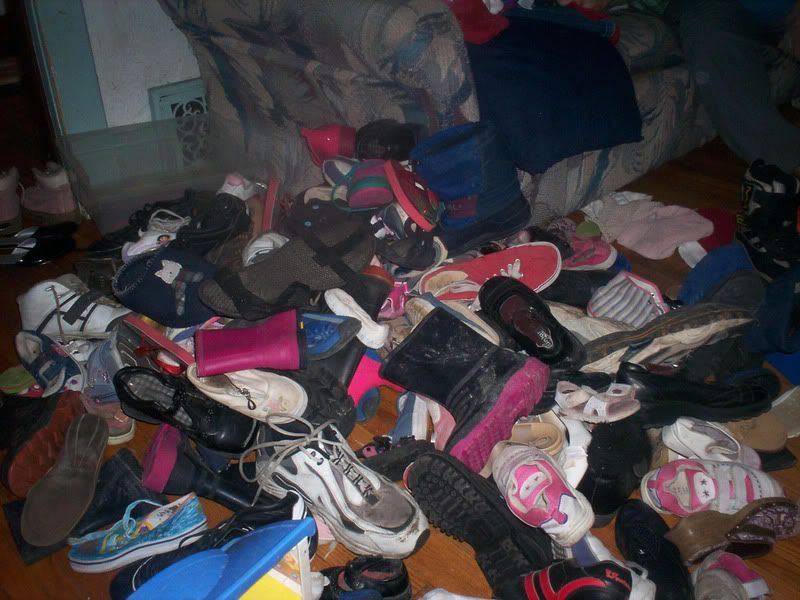 This is now what we have, plus a few extras in the kids rooms to grow into...this was all done with the help of Cutie Pie, her friend and Mr. Hockey.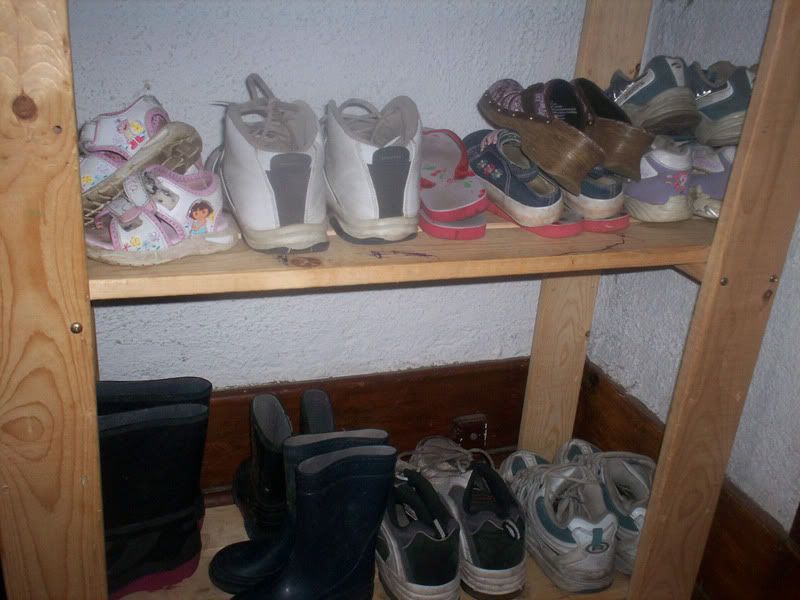 I am so happy that my family is able to help me out...I really did need the encouragement. When I look at messes I honestly get really overwhelmed and this anxiety sets in...I don't know where to start, so I just ignore it...I am dealing with this and we have been keeping our place clean now since we have started to work in here. I am enjoying having my house nice like this, so I know if people pop over, I can invite them in...