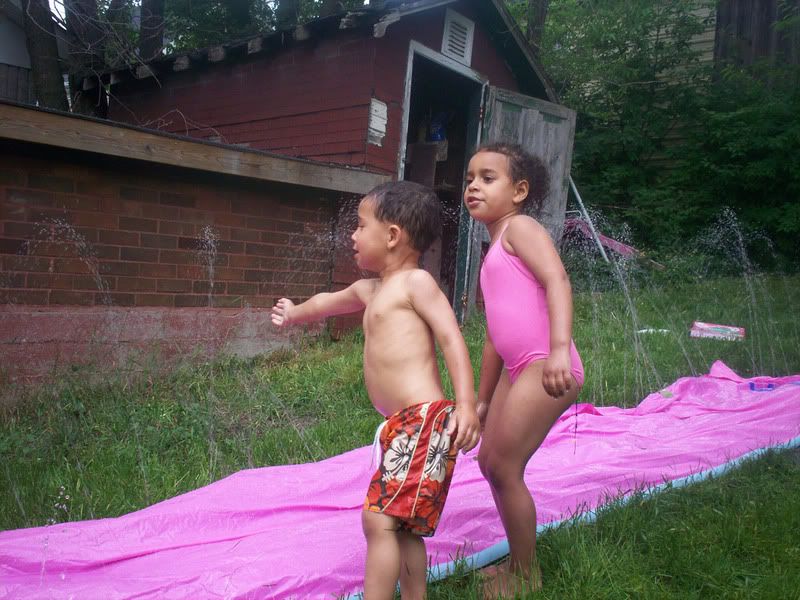 On Sunday we had some friends over for a visit after church. This was 'pre-fall' weather!
We set up Pooky's birthday gift, the Dora slip and slide, that Cutie Pie bought for her.
The kids just had a blast, this is Miss. A and Mr. K enjoying the water sprinklers at the edge.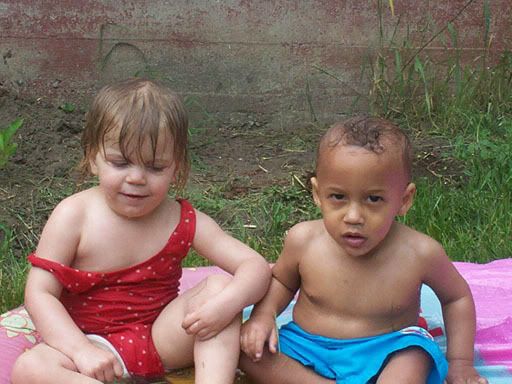 Baby J loved being in the water. I was so surprised, but when I put him down, he headed straight to the pool at the bottom. The big kids knew that they had to stop sliding before the bottom, because he was there!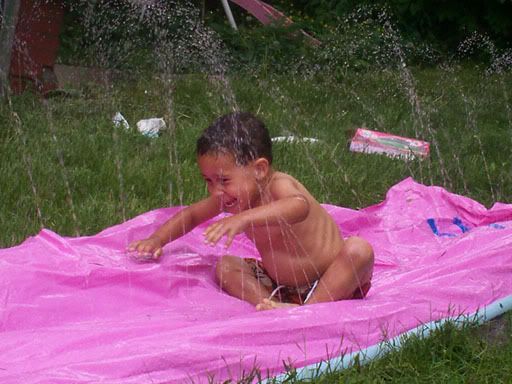 Mr. K sliding, in full motion!






The best part of the day had to be the things that Miss. A said...she is such a sweetheart..

First, while putting on her swimsuit, it had fallen down in front...she was worried that people were going to see her 'pimples"
The other conversation:
Princess: Miss A, your hands are turning white in the water...do they always turn right?
Miss A: looking intently at her palms...then says "hey I'm turning white...soon I will be Cutie Pie's sister...