Have you seen the newest Heelys?
They have some very cute styles and even have adult sizes!!
Now us parents can enjoy rolling around, just like the kids:-)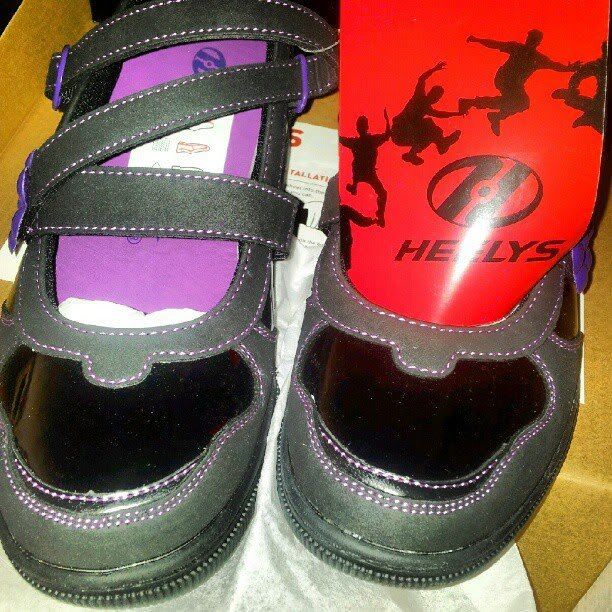 We received this pair that is for my 10 year old (for her birthday, shhhh... it's a surprise!)
These shoes have never gone out of style and have always been a hot topic in our house. Even my nephew is asking for a pair for his birthday (even before he knew that we had received a pair!)
I KNOW that Grace will just love them! She has tried out a pair from one of her friends and had a hard time giving them back...lol.
And because they are a surprise for Grace, I had her sister, Keri, try them out instead, while Grace is out of town;-) (see, I am sneaky like this!)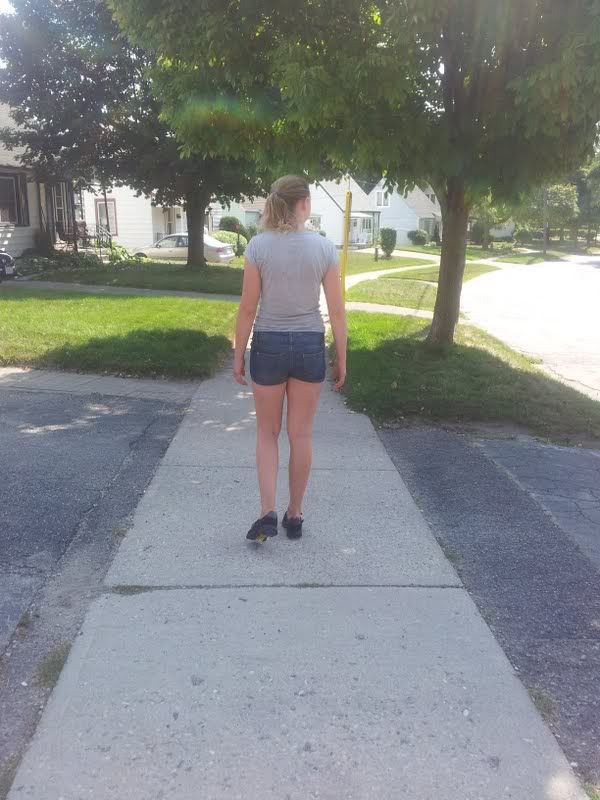 Keri wasn't thrilled that I was taking her picture, but she let me get one of her from behind:-)
She was a little shaky at first, but really enjoyed trying them out, with a little practice I know that she would love a pair too!!
Heelys has a great page with some tips for first time skaters and to learn some great tips and tricks to using the shoes.
Heelys Trictionary
Have your kids ever had a pair of Heelys?
What kinds of tricks can your kids do?
Would you, as an adult, buy a pair just for yourself?
Definitely a great way to get more activitiy in our lives, that's for sure!!