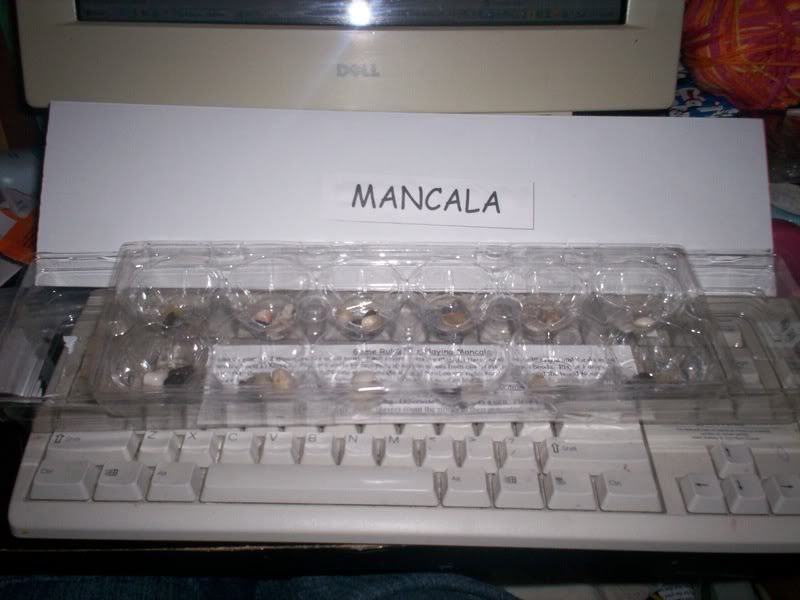 This is what I have spent the last 5 hours working on...
I made 20
Mancala
boards. Tomorrow, each family in the church will be taking one home.
They are actually really easy to make. Just 2 egg cartons (plastic is best) and some tape, and some rocks. You need 2 lids and 1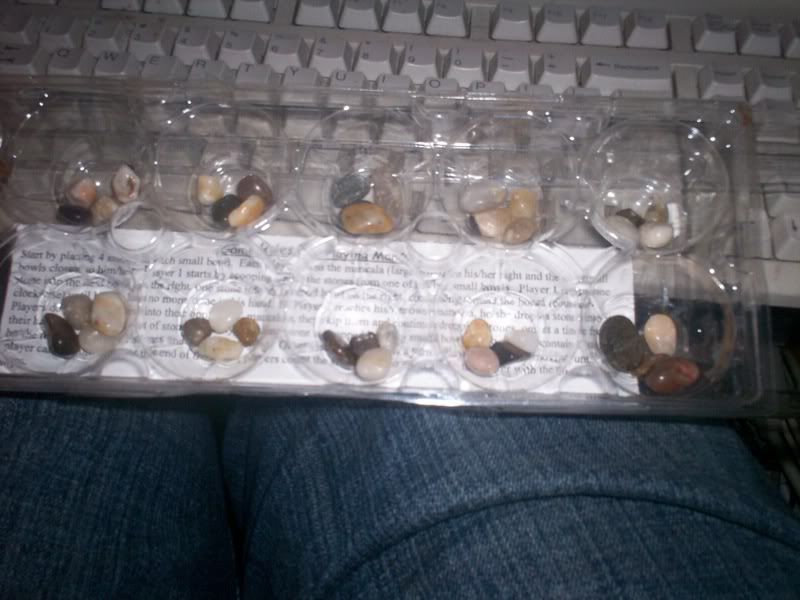 insert (with the egg cups).
Step 1. Cut 1 lid in half
Step 2. Put egg cup insert inside uncut lid
Step 3. Turn upside down and tape cut lid to each end, 2 cups in (so you have a bowl at the end of each side)
Step 4. Add 4 rocks per cup
Step 5. Enjoy!!
It took me a little bit longer cause I made boxes to go with each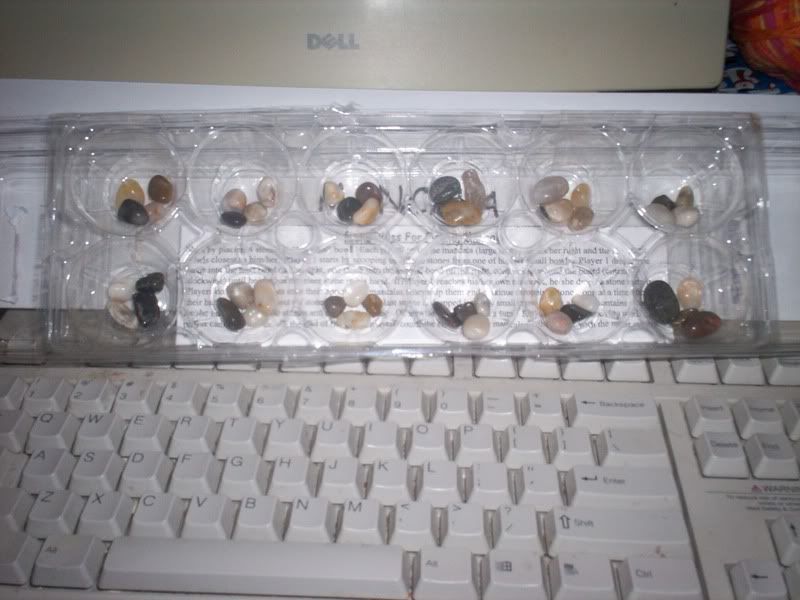 one.
I hope the kids enjoy them with their families!!